I have been thinking about making a wool coat for my daughter and saw some beautiful ones at the Hand made Fair last weekend. I don't think I could ever justify spending nearly £200 on a child's coat no matter how beautiful so have been looking at patterns and fabrics online. I also went to Simply Fabrics a few years ago and remembered they had a selection of coat material so thought it would be worth going on a little outing.
The shop (or rather two shops on the same road) has been mentioned on a few blogs, including on Tilly and the Buttons, so is not such a well kept secret any more but is a great place to pick up something unusual at a good price.
There are some beautiful wools and unusual technical fabrics, including Japanese wools and coated silks. I spied some lovely delicate Roland Mouret silks and a shelf of Liberty silks, lawns and wool blend fabrics. They also had dupion silk, linens, jersey and faux fur fabrics. In the end I came away with a piece of faux fur to make my daughter a gilet for the winter and some Liberty Lifestyle Garnett fabric in a colourway which I'm fairly sure is sold out elsewhere. The prices are amazing also – all the Liberty fabric is £12/m, and most of the other fabrics are much cheaper.
I also wandered into the Brixton market which was a real surprise – quirky shops and wonderful places to eat. We stopped at French and Grace where we enjoyed a delicious mezze plate before heading back home
As for children's coat patterns, here are a few that are in the running:
Make it Perfect Serendipity coat
I made this last year for my daughter so of course I could reuse the pattern. I do love this coat and it was adorable, so will definitely consider it if I don't find anything I love more.
Sydney by C'est Dimanche
This version is stunning but I'm not sure my French is up to the challenge! The Volga pattern is also lovely. I like that you can add on variations to the patterns to change the look, but they start from age 4 so think I'll have to save these until she is older.
Stylish Double breasted coat by Dear My Kids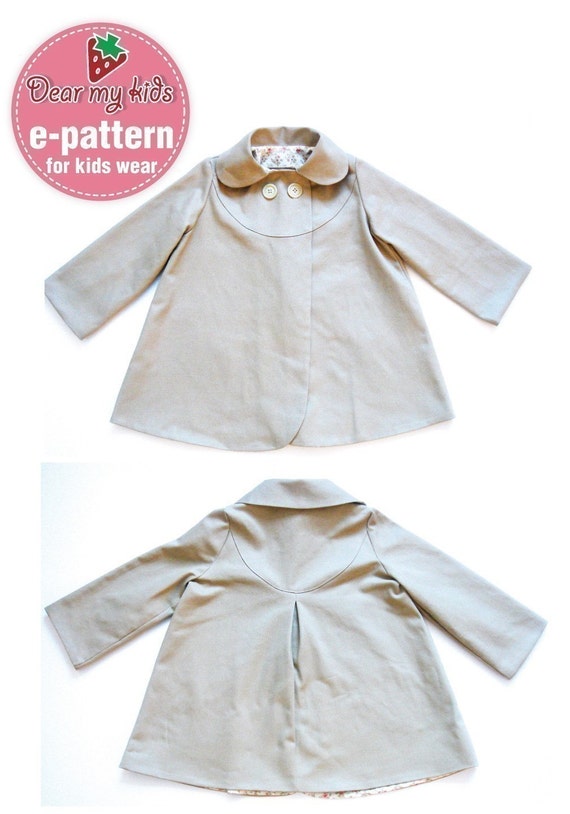 Another double breasted coat – can you see a theme? I do like classic shapes on young children!
The Bubblegum Coat by See Kate Sew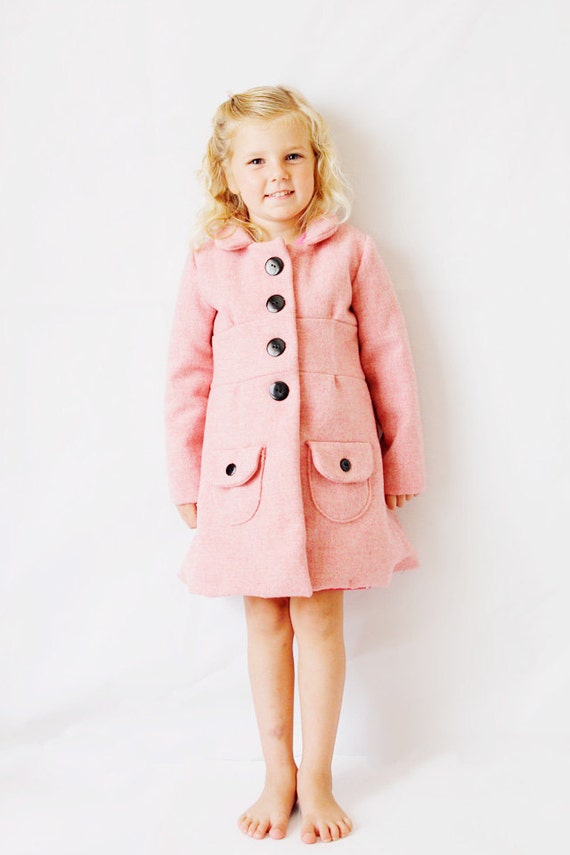 I love this pink version, it has a more modern look, maybe a bit more sixties because of the big buttons.
Another classic coat, this time by French company Citronille – again a little deterred by it being in French but could give it a go with the help of Google Translate!
School Days Jacket by Oliver + S
This is a different style with a practical hood and nice finishing details, but also looks a little more challenging.
Of course, I haven't had a chance to look at the Simplicity etc pattern books and I'm sure they will also have some great patterns. For now I will start thinking about fabrics and colours and hope to get going before the cold sets in.