Thanks to a lot of plotting and planning, I managed to arrange a full day off work to go to Alexandra Palace for the Knitting and Stitch show. Last year I had reached saturation point in terms of yarn and fabric, so gave it a miss, but since then have been sewing and knitting much more, so it felt worthwhile.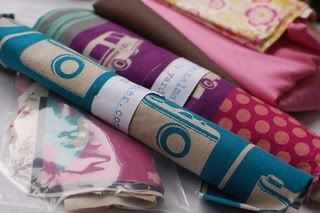 The stalls were much the same as previous years with a few newcomers and noteable absences (Knitwitches were sadly not there this time) – the Mrs Moon stall was fantastic, stocking the new Spud and Chloe yarns in an impressive range of colours and in all weights. They also had Fyberspates and Blue Sky Alpaca yarns, but sadly had sold out of Fyberspates Scrumptious Lace in Water by the time I got back to them in the afternoon. Loop also had a gorgeous and huge stall, with some beautiful new yarns including Juno Alice silk lace which is amazingly soft and pretty. Koigu and Habu were also good, although the Habu stall is always tiresomely crowded. I still haven't found a use for the silk mohair kusa I bought last time so although tempted managed to hold out. In fact, I didn't buy any yarn at all in the end, probably because I can get everything I want online or at Loop (and also I have a massive list of projects already!).
Fabric is another matter though. The Eternal Maker stall was well stocked with lovely quilting and Japanese fabrics, conveniently ready cut into half yards and fat quarters, as well as on the bolt. They also had the Anna Maria Horner voiles which are rapidly becoming scarce, so I bought some more of that. Their online shop is also amazing! Next I bought some Liberty silk twill from Fabrics galore and a piece of mustard jersey from M Rosenberg for only £4.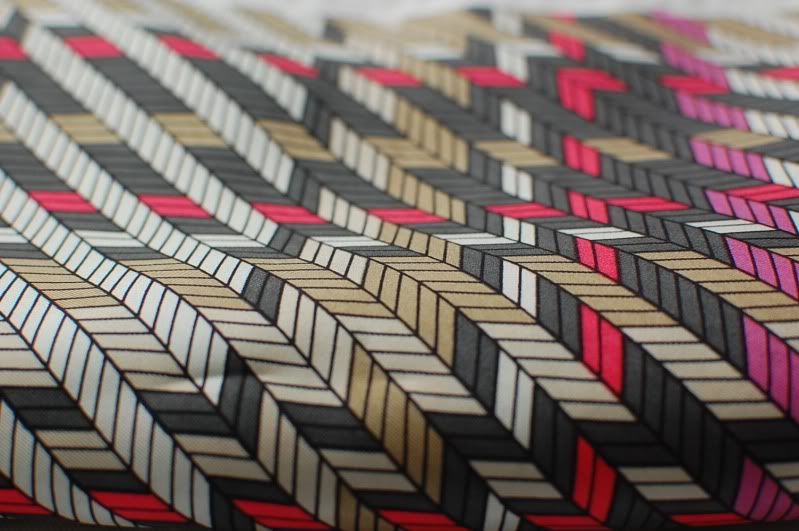 I stopped to admire the beautiful work of Iona Laycock, who creates stunning artwork using pearlescent paint and fabric. She gave me some useful tips, and I will try (time permitting) to get back to doing some painting/textile art work. I bought a couple of her cards, but if she's there next year might get a bigger piece. There was also stunning quilting work, including an exquisite quilt by Lucie Summers.
Lastly, I got some lovely Washi tape from the Selvedge/Cabbages and Roses stall. No real clue what to do with it yet though! I'm sure I will think of something though.