A free Sunday means a stroll down either Brick Lane or Columbia Road. Yesterday, I chose Columbia Road. It's not especially buggy-friendly, so I left S with his dad and wandered down. It's amazing how so much bustle and colour can be hidden away until just before you turn the corner into the road itself.
My lovely new shoes!
As I hadn't been there for a while, I took my time and explored all my favourites. Far Global is a treasure trove of antique pieces from India, including these beautiful turquoise cabinets. They are expensive, but would add amazing character to a room and be a loved heirloom to hand on to the next generation. In fact, I made an enquiry on one and am waiting for an email – I'm thinking it would be perfect for all the craft bits and bobs. It's a bit smaller in scale to these ones, and has glass doors.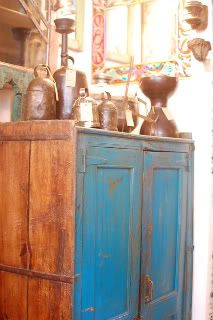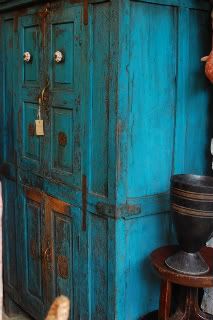 Ryantown, the wonderful Rob Ryan shop didn't disappoint with lots of beautiful new cut outs and quirky designs. This design almost made me teary: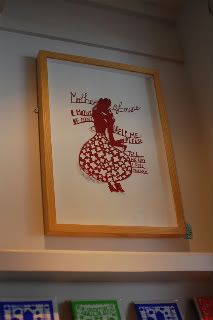 It's of a child being comforted by his mother. Somehow (maybe now I'm a mother myself) I found it very poignant.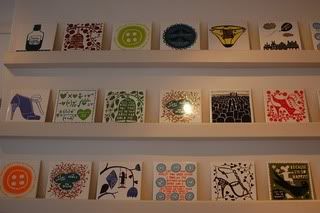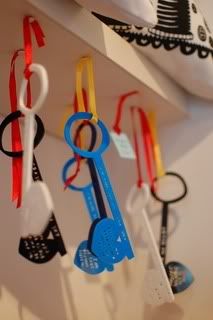 Next stop was the new (to me anyway) Jessie Chorley shop. She used to have one upstairs, but I think the new shop will get much more footfall and introduce her nostalgic, delicate style to many more people.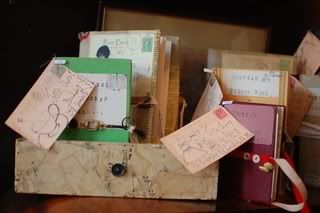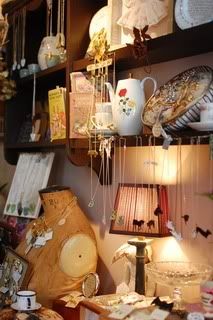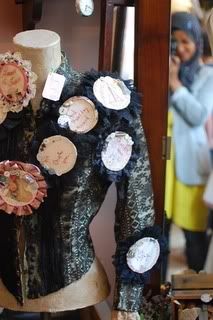 That's me pulling a face in the mirror
As usual the flowers were the biggest draw for most people. People were walking away with armfuls of sunflowers, gladioli, roses and peonies. I love peonies, so brought a bunch home too. I also stopped in at Beyond Fabrics which stocks a great range of fabrics from well known designers e.g. Moda, Alexander Henry, as well as lots of beautiful vintage ribbon reels, and ready made items such as aprons and tea towels. I spotted a blanket by the talented Tree Fall there too.
So if you haven't been there yet, put Columbia Road down on your To Do list for London, it's medicine for the jaded urban soul..